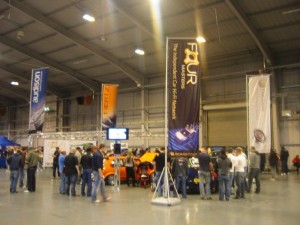 I have just finished the Audison Thesis VW Beetle just in time for the Ultimate Dubs which will be in constant demo on the Four Masters stand.
First vehicle in the World with four Audison Thesis HV Venti's!
System consists of:
Pioneer ODR D7-RSII CD Player, Pioneer ODR RS-P90 DAC, 4 x Audison Thesis HV Venti amplifiers, The Chord Company Epic speaker cable, The Chord Company Signature speaker cable, The Chord Company Indigo plus interconnects x 4, Rainbow Reference midrange speaker, Hertz Mille tweeter, Hertz Ribbon super tweeter, Rainbow Vanadium upfront subwoofer and most importantly fully fitted and carefully tuned by Lee at Sonic Frontiers.