Vehicle – Porsche Boxster S
Location – London, UK
System – Sonic Reveal MM
Customer music choice – Classical, Electro, Melody, Popular, Reggie, Rock.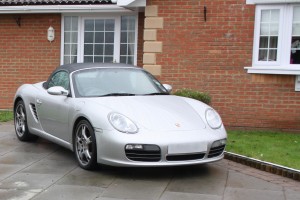 Requirements:
After this customer had recently (few weeks ago) and  'disturbingly' spent £6000 with another so called good dealer (who some how has a good name in the UK!) this customer was nowhere near satisfied. After one phone call to Sonic Frontiers he knew he had to make a trip over… He then booked his car in (with an 8 week advanced wait).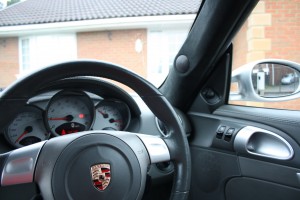 Fabrication requirements:
A-Pillar fabrication, new subwoofer enclosure designed 'properly' in birch-ply wood and correct internal volume (not like the poor made fibreglass which the previous installer thought was acceptable).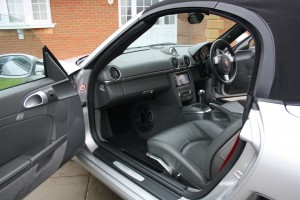 Install requirements:
Upgrades have been carried out on the Audison BitOne, both amplifiers and the head unit. 
The use of high end custom made speaker interfaces has been used to drain unwanted energy away from each component.
Associated Equipment:  Alpine, Audison, JL Audio, Morel, Phass, Sonic Flow by Sonic Frontiers, Supra, Twaron Angel-hair, Vertex AQ, WBT.
For more information call Lee today on 07971849474
Email: Lee@SonicFrontiers.co.uk